In central Thailand's provincial capital of Lopburi, about 150 kilometers north of Bangkok, the last Sunday in November is reserved for the Lopburi Monkey Banquet. The world's wildest dinner party is held in honor of these long-tailed macaques, who have become integrated into local society despite their pick-pocketing tendencies and mercurial attitudes.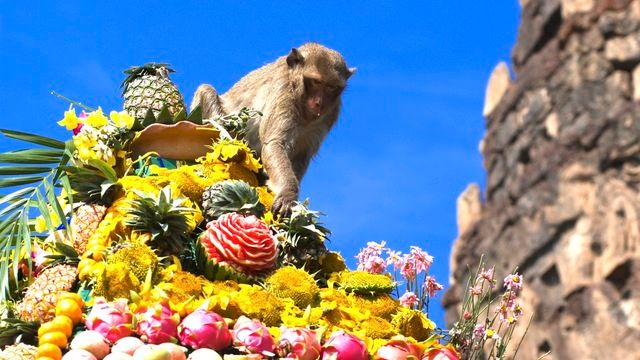 Deepak Punjabi

Baguio City
 
Lopburi Monkey Festival | National Geographic

In the town of Lopburi, Thailand, the native primates get special treatment yearround, but especially during the annual Lopburi Monkey Festival

Click here to WATCH this VIDEO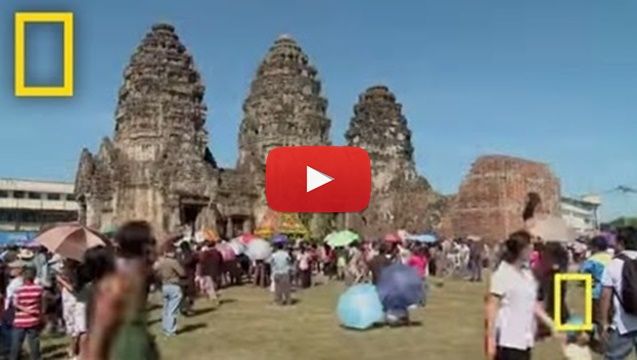 http://www.nidokidos.org/threads/256016
__._,_.___
---
Posted by: Deepak Punjabi <indigoblue2005@yahoo.com>
---
---
Have you tried the highest rated email app?
With 4.5 stars in iTunes, the Yahoo Mail app is the highest rated email app on the market. What are you waiting for? Now you can access all your inboxes (Gmail, Outlook, AOL and more) in one place. Never delete an email again with 1000GB of free cloud storage.
---
===================================================
NidokidoS Group for best of forwarded mails
To join us , send an email to
nidokidos-subscribe@yahoogroups.com
Be the part of Nidokidos , Join our Forum
http://www.nidokidos.org
to share your emails with us, send them at
nidokidos@yahoogroups.com
===================================================
.
__,_._,___