Homemade Mango Roll-Ups Recipe

I love dried fruit and enjoy sugar-free treats. I was excited to find this no-fuss recipe for homemade fruit roll-ups. It only takes 5 steps to make these healthy snacks. This recipe is 100% fruit and there are no preservatives. You can use the same recipe for DIY strawberry or raspberry roll-ups.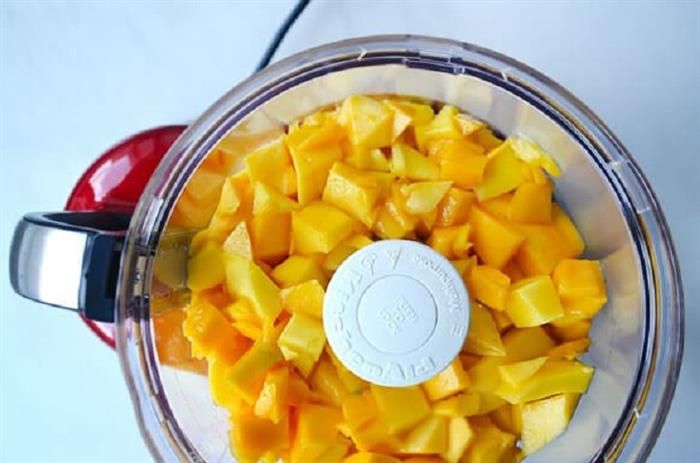 Step 1: Dice 3 large mangos into cubes and blend in a food processor until the mango is smooth.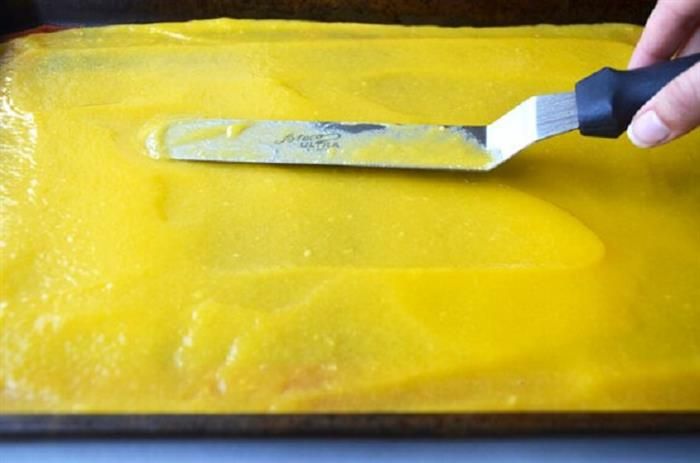 Step 2: Line two baking pans with baking paper and spread the puréed mango over the two pans. Use a spatula to even it out.
 

Step 3: Preheat the oven to 175⁰F (80⁰C) and let the mango cook for 3 to 4 hours. You are not baking the mango but dehydrating it. The mango should come out dry to touch and pliable.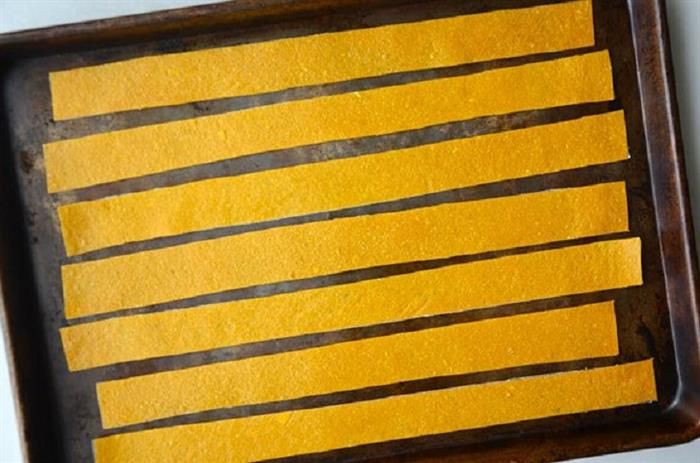 Step 4: Place a piece of wax paper over the dried mango. Peel this sheet together with the dried mango to remove the mango from the baking pan without it sticking to the pan. Use a scissors or knife to cut the mango into strips.
 

Step 5: Roll the mango strips.

The roll-ups should last a week and can be stored in an air-tight container.
 
How to Eat a Mango - No Utensils, No Cutting Required (esp. Ataulfo, Honey, Champagne Mangoes)
 
It's been a great couple of days for food around here, with a bunch of ripe ataulfo mangoes. Here is how I have been eating them. For those who don't like cutting mangoes, the great news is, no cutting or utensils required for this method! :D

Click here to WATCH this VIDEO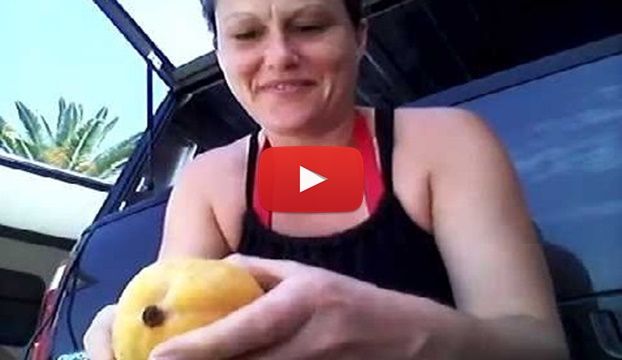 http://www.nidokidos.org/threads/255630
__._,_.___
---
Posted by: Cool Kis <cooolkis@gmail.com>
---
---
Have you tried the highest rated email app?
With 4.5 stars in iTunes, the Yahoo Mail app is the highest rated email app on the market. What are you waiting for? Now you can access all your inboxes (Gmail, Outlook, AOL and more) in one place. Never delete an email again with 1000GB of free cloud storage.
---
===================================================
NidokidoS Group for best of forwarded mails
To join us , send an email to
nidokidos-subscribe@yahoogroups.com
Be the part of Nidokidos , Join our Forum
http://www.nidokidos.org
to share your emails with us, send them at
nidokidos@yahoogroups.com
===================================================
.
__,_._,___