The Smith's were proud of their family tradition. Their ancestors had come to America on the Mayflower. They had included Senators and Wall Street wizards. They decided to compile a family history a legacy for their children and grandchildren. They hired a fine author. Only one problem arose -- how to handle that great-uncle George who was executed in the electric chair. The author said he could handle the story tactfully. The book appeared. It said "Great-uncle George occupied a chair of applied electronics at an important government institution was attached to his position by the strongest of ties and his death came as a great shock."
 
Electric Chair Prank

People get shocked by the chair they're sitting on. And who would have thought the electric chair was so full of laughs!

Click here to WATCH this VIDEO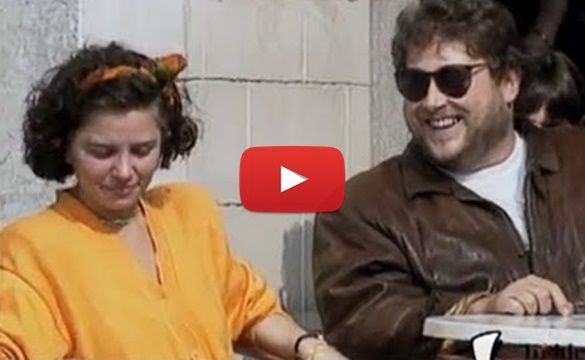 http://www.nidokidos.org/threads/255543
__._,_.___
---
Posted by: "DR. MAHESH" <drmaheswar_2013@yahoo.com>
---
---
Have you tried the highest rated email app?
With 4.5 stars in iTunes, the Yahoo Mail app is the highest rated email app on the market. What are you waiting for? Now you can access all your inboxes (Gmail, Outlook, AOL and more) in one place. Never delete an email again with 1000GB of free cloud storage.
---
===================================================
NidokidoS Group for best of forwarded mails
To join us , send an email to
nidokidos-subscribe@yahoogroups.com
Be the part of Nidokidos , Join our Forum
http://www.nidokidos.org
to share your emails with us, send them at
nidokidos@yahoogroups.com
===================================================
.
__,_._,___