The Transformation Of Your Job From Day 1 To Day 101 In Hilarious Illustrations!
Remember your first day on the job? Remember how conscious you were when you entered your boss's cabin? You thought twice before talking to your colleagues. And for a good month, you were the first person to reach office along with the office peon.
Well, all that's changed today. You've probably started hating your boss. You don't care what your colleagues think. And you feel entering the office at noon is quite normal. This transformation is aptly showed by Karina Farek in these really relatable illustrations for College Humor.
Behold - here's a distinction between your first day and your hundred and first day.
1. When you felt conscious doing even little things.
2. From 'I'll do everything' to 'I am only paid to do this much'
3. The evolution of your perception of the boss.
4. Some things never change!
5. Regarding when you get into office

6. Who takes notes these days?
The Six Coworkers You'll Have at Your Job

If you've never had one of these, you probably are one of these.

Click here to WATCH this VIDEO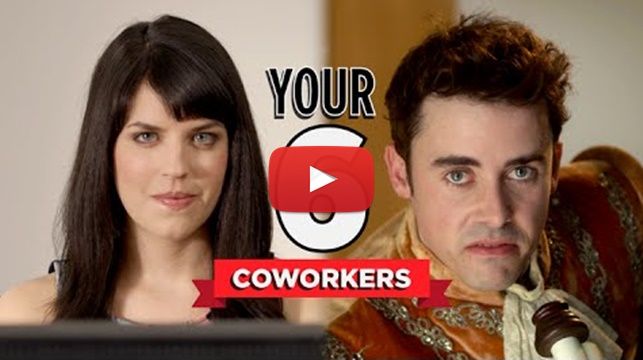 http://www.nidokidos.org/threads/255197
Get Nidokidos Emails | Register at our forum | Facebook | Twitter | Daily Website Update
============================================
__._,_.___
---
Posted by: Cool Kis <cooolkis@gmail.com>
---
---
Have you tried the highest rated email app?
With 4.5 stars in iTunes, the Yahoo Mail app is the highest rated email app on the market. What are you waiting for? Now you can access all your inboxes (Gmail, Outlook, AOL and more) in one place. Never delete an email again with 1000GB of free cloud storage.
---
===================================================
NidokidoS Group for best of forwarded mails
To join us , send an email to
nidokidos-subscribe@yahoogroups.com
Be the part of Nidokidos , Join our Forum
http://www.nidokidos.org
to share your emails with us, send them at
nidokidos@yahoogroups.com
===================================================
.
__,_._,___