Toddler Born Without Arms Learns To Feed Herself Using Her Feet
by​ James Gould-Bourn

Give a spoon and a bowl of food to most toddlers and mayhem will almost certainly ensue. But this little girl can feed herself just fine, and the most amazing thing is that she does it using her feet! Little Vasilina was born without arms, but she hasn't let this stop her from doing what most kids can't even do with their hands. The video was recently shared on Facebook by her mother Elmira Knutzen and it's since been viewed more than 62m times.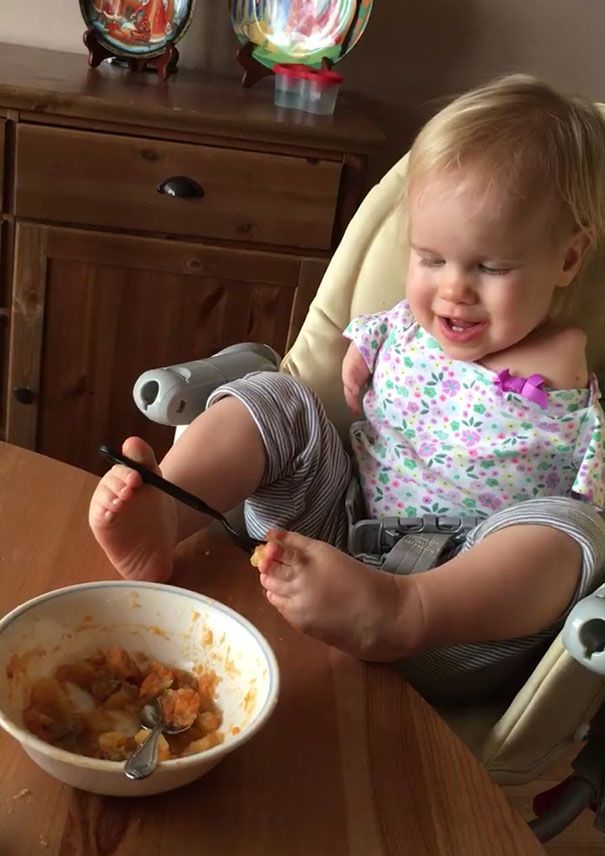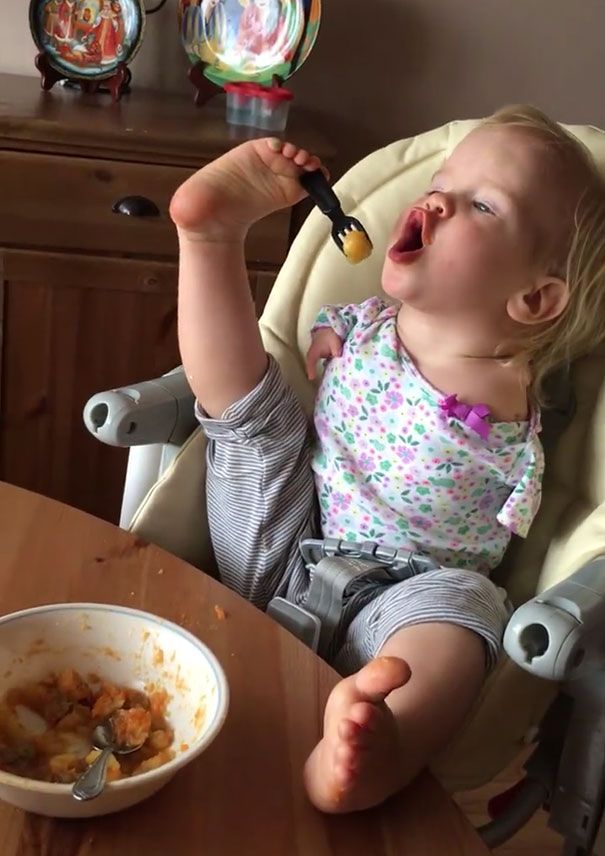 Deepak Punjabi

Baguio City
Inspirational girl born without arms feeds herself with her feet

This inspiration little girl was born without arms so has learnt how to feed herself with her FEET

Click here to WATCH this VIDEO


http://www.nidokidos.org/threads/255168
__._,_.___
---
Posted by: Deepak Punjabi <indigoblue2005@yahoo.com>
---
---
Have you tried the highest rated email app?
With 4.5 stars in iTunes, the Yahoo Mail app is the highest rated email app on the market. What are you waiting for? Now you can access all your inboxes (Gmail, Outlook, AOL and more) in one place. Never delete an email again with 1000GB of free cloud storage.
---
===================================================
NidokidoS Group for best of forwarded mails
To join us , send an email to
nidokidos-subscribe@yahoogroups.com
Be the part of Nidokidos , Join our Forum
http://www.nidokidos.org
to share your emails with us, send them at
nidokidos@yahoogroups.com
===================================================
.
__,_._,___