The little sexy housewife was built so well the TV repairman couldn't keep his eyes off of her. Every time she came in the room, he'd near about jerk his neck right out of joint looking at her.

When he'd finished she paid him and said, "I'm going to make a... well... unusual request. But you have to first promise me you'll keep it a secret."

The repairman quickly agreed and she went on. "Well, it's kind of embarrassing to talk about, but while my husband is a kind, decent man -- sigh -- he has a certain physical weakness, a certain disability. Now, I'm a woman and you're a man... "

The repairman could hardly speak, "Yes, yes!"

"And since I've been wanting to ever since you came in the door..."

"Yes, yes!"

"Would you help me move the refrigerator?"
 
The Trouble with Horses

Nooo... it's only funny when the people riding them get hurt

Click here to WATCH this VIDEO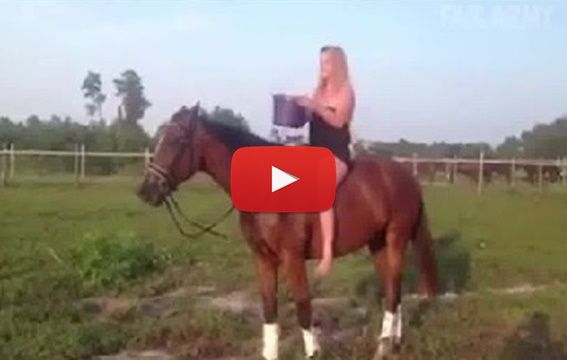 http://www.nidokidos.org/threads/255176
__._,_.___
---
Posted by: "DR. MAHESH" <drmaheswar_2013@yahoo.com>
---
---
Have you tried the highest rated email app?
With 4.5 stars in iTunes, the Yahoo Mail app is the highest rated email app on the market. What are you waiting for? Now you can access all your inboxes (Gmail, Outlook, AOL and more) in one place. Never delete an email again with 1000GB of free cloud storage.
---
===================================================
NidokidoS Group for best of forwarded mails
To join us , send an email to
nidokidos-subscribe@yahoogroups.com
Be the part of Nidokidos , Join our Forum
http://www.nidokidos.org
to share your emails with us, send them at
nidokidos@yahoogroups.com
===================================================
.
__,_._,___