Innovative Dog Owners Who
 Did Pawesome Things For Their Dogs!
Having a pup is one of the most rewarding things in the world and to show their love, owners do some of the cutest and most clever things. From making a mini wheelchair for a dog that can't walk to putting salami on a phone while taking a pic - dog owners have thought of it all.
Keep on scrolling to take a look at list of creative things that dog owners have done for their pooches and don't forget to comment for your favorites!
Did we miss something? Feel free to add your photo to the list by Contacting Us!
1.  I'm Obviously A Shitty Carpenter, But My Dog Has Short Legs And He's Old
2.  Our Dog Recently Went Blind. Today, We Gave Him His Confidence Back!
3.  I Found This At My Local Dog Beach Today
4.  The New York Subway System Bans Canines Unless They Can Fit In A Small Bag, So These Guys Followed The Rules
5.  80-year-old Man Build This Train To Take Rescued Stray Dogs On Adventures
6.  A Neighbor 3D Printed A Walker For His Crippled Little Buddy
7.  This Dog's Owner Has Built A Machine Which Tosses Balls So The Little Guy Can Play Fetch All Day
8.  The New Application To Make The Perfect Picture Of Your Dog
9.  Brilliant Idea!
10.  Tool-dog Helping Humans Fix Cars Is The Cutest Little Assistant
11.  Great Dog Tag
12.  This Creative Neighbour Installed Holes For His Dogs So They Can Peek Outside
13.  Even If You Don't Let Your Pet To Hop On Your Bed, This Compartment Solves The Problem - You Can Finally Sleep Together With Your Dog!
14.  Found This Hunting Dog. I Guess He Isn't Lost
15.  My Dog Who Has Funny Adventures While Sleeping
16.  My Baby Bailey Marie Wishing The Rain Would Stop So She Can Use Her New Dog Door
17.  Pixar
18.  Diy Pet Bed From A Sweater
19.  Fence Window For Your Curious Friend
20.  Best Dog Birthday Surprise
Top 10 Cool Tricks To Teach Your Dog

When I say sit to my dog he sits down and scratches his neck

Click here to WATCH this VIDEO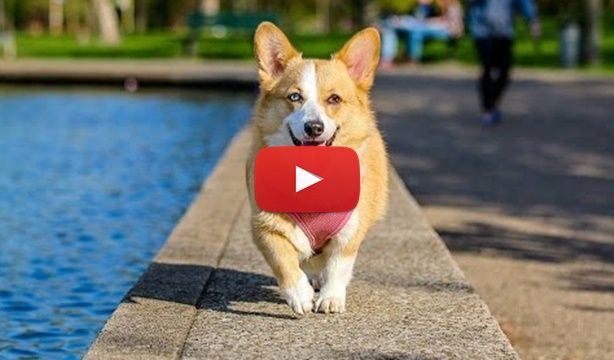 http://www.nidokidos.org/threads/255093
Get Nidokidos Emails | Register at our forum | Facebook | Twitter | Daily Website Update
============================================
__._,_.___
---
Posted by: Cool Kis <cooolkis@gmail.com>
---
---
Have you tried the highest rated email app?
With 4.5 stars in iTunes, the Yahoo Mail app is the highest rated email app on the market. What are you waiting for? Now you can access all your inboxes (Gmail, Outlook, AOL and more) in one place. Never delete an email again with 1000GB of free cloud storage.
---
===================================================
NidokidoS Group for best of forwarded mails
To join us , send an email to
nidokidos-subscribe@yahoogroups.com
Be the part of Nidokidos , Join our Forum
http://www.nidokidos.org
to share your emails with us, send them at
nidokidos@yahoogroups.com
===================================================
.
__,_._,___