Thank God Always!
A rich man looked through his window and saw a poor man picking something from his dustbin ... He said, Thank GOD I'm not poor.
The poor man looked around and saw a half covered man misbehaving on the street ... He said, Thank GOD I'm not mad.
The mad man looked ahead and saw an ambulance carrying a patient ... He said, Thank GOD I am not sick.
Then a sick person in hospital saw a trolley taking a dead body to the mortuary ... He said, Thank GOD I'm not dead.
Only a dead person cannot thank God.
Why don't you thank GOD today for all your blessings and for the gift of life ... for another beautiful day.
Have you ever visited these locations?
1. Hospital
2. Prison
3. Cemetery at the Hospital, you will understand that nothing is more beautiful than HEALTH.
In the Prison, you'll see that FREEDOM is the most precious thing.
​​At the ​​Cemetery, you will realize that life is worth nothing.
The ground that we walk today will be our roof tomorrow.
We all come with *nothing* and we will go with *nothing* ... Let us, therefore, remain humble and be thankful grateful to God at all times for everything.
I got 99 problems... palsy is just one | Maysoon Zayid
 
"I have cerebral palsy. I shake all the time," Maysoon Zayid announces at the beginning of this exhilarating, hilarious talk. (Really, it's hilarious.) "I'm like Shakira meets Muhammad Ali." With grace and wit, the Arab-American comedian takes us on a whistle-stop tour of her adventures as an actress, stand-up comic, philanthropist and advocate for the disabled.

Click here to WATCH this VIDEO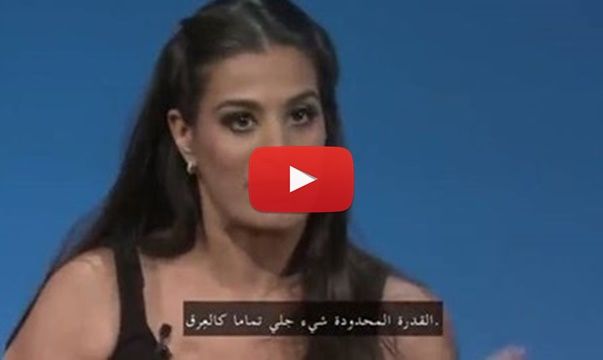 http://www.nidokidos.org/threads/255277
__._,_.___
---
Posted by: Cool Kis <cooolkis@gmail.com>
---
---
Have you tried the highest rated email app?
With 4.5 stars in iTunes, the Yahoo Mail app is the highest rated email app on the market. What are you waiting for? Now you can access all your inboxes (Gmail, Outlook, AOL and more) in one place. Never delete an email again with 1000GB of free cloud storage.
---
===================================================
NidokidoS Group for best of forwarded mails
To join us , send an email to
nidokidos-subscribe@yahoogroups.com
Be the part of Nidokidos , Join our Forum
http://www.nidokidos.org
to share your emails with us, send them at
nidokidos@yahoogroups.com
===================================================
.
__,_._,___