Forget fairness creams, Gujarat board says cow urine can make your skin glow
By NewsX Bureau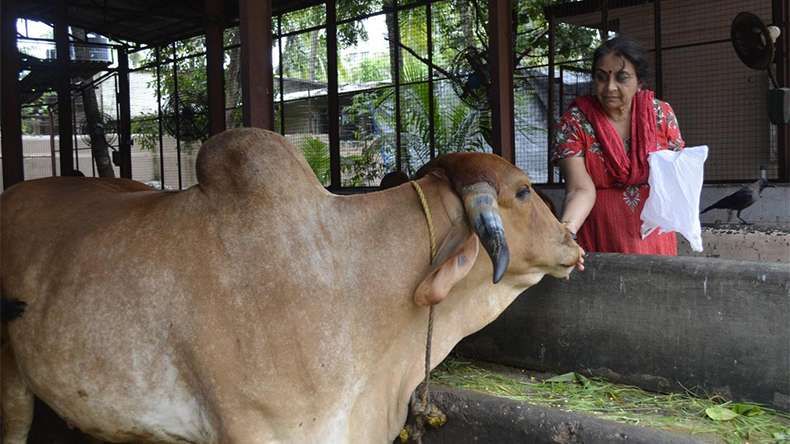 Cow urine, Cow dung, Cow milk, Cow ghee, Cow urine benefits, Cow urine drink, Gauchar Vikas board, Cleopatra, fair and lovely,
And last is the face pack, which will be substituted with the conventional ingredient with cow dung

New Delhi: The Gujarat Gauseva and Gauchar Vikas Board made a contentious claim about the benefits of cow urine on Tuesday when they associated beauty with the application of cow urine, all with a mixture of other ingredients acquired from cows.
The board exclaimed that the mixture of cow milk, ghee, urine and dung make up for solid facial treatment which gives glow to the skin. To back up this claim, the board said, "The queen of Egypt, Cleopatra, considered the most beautiful woman in the world, also used milk for bathing."
Whether Cleopatra used a mixture of cow dung and cow urine or not is contestable claim, but the Queen of Egypt definitely was known for her remarkable beauty which left people awestruck.
'Gaumutra, Essential treatment for women's eternal beauty' is a chapter in the Aarogya Geeta where it is recommended that a woman should massage her face with cow milk for 15 minutes. After that, the woman has to massage her face with cow ghee and turmeric for 15 minutes followed by another 15 minutes massage of the face with cow urine.
And last is the face pack, which will be substituted with the conventional ingredient with cow dung.
"Natural beauty treatments can give you glow and shine that cannot be achieved through many layers of artificial makeup. Panchgavya (cow urine) treatment can help women get elegant, pleasant, attractive and beautiful personality and achieve love and affection from others," the advisory reads.

 
If girls go to mandi to buy cow

I can't stop laughing watching this video!

Click here to WATCH this VIDEO


http://www.nidokidos.org/threads/255094
__._,_.___
---
Posted by: Cool Kis <cooolkis@gmail.com>
---
---
Have you tried the highest rated email app?
With 4.5 stars in iTunes, the Yahoo Mail app is the highest rated email app on the market. What are you waiting for? Now you can access all your inboxes (Gmail, Outlook, AOL and more) in one place. Never delete an email again with 1000GB of free cloud storage.
---
===================================================
NidokidoS Group for best of forwarded mails
To join us , send an email to
nidokidos-subscribe@yahoogroups.com
Be the part of Nidokidos , Join our Forum
http://www.nidokidos.org
to share your emails with us, send them at
nidokidos@yahoogroups.com
===================================================
.
__,_._,___