What Immigrant Life Looked Like In Early 20th Century America
By All That Is Interesting on September 16, 2016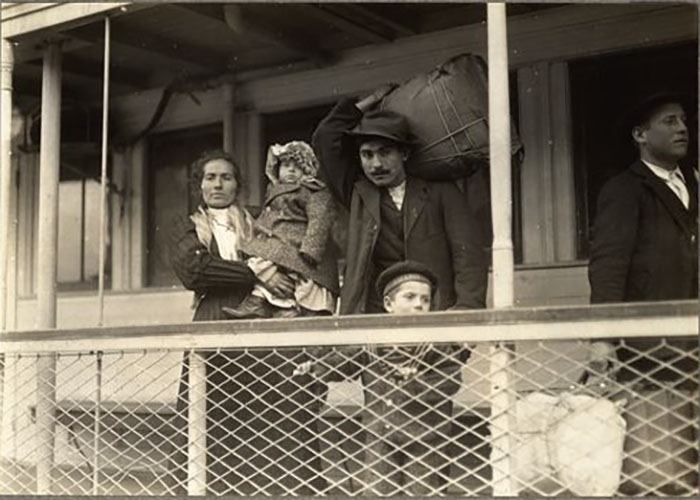 Italian family en route to Ellis Island.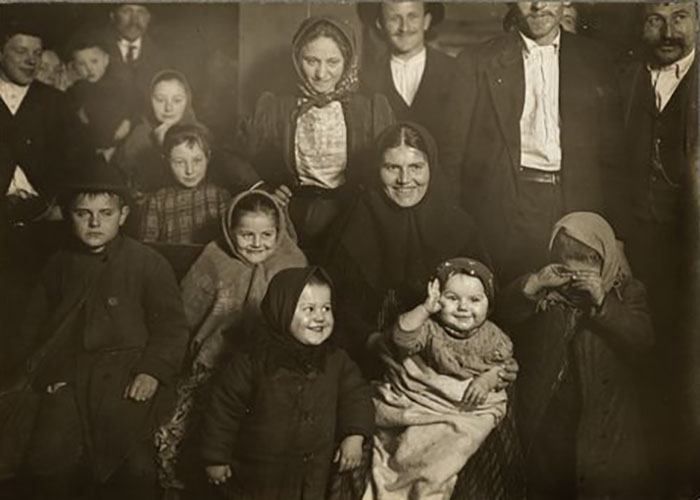 Joys and Sorrows at Ellis Island, 1905.
 

"A group of Slavic immigrants register many shades of emotion. The baby salutes his new home — quite a family group."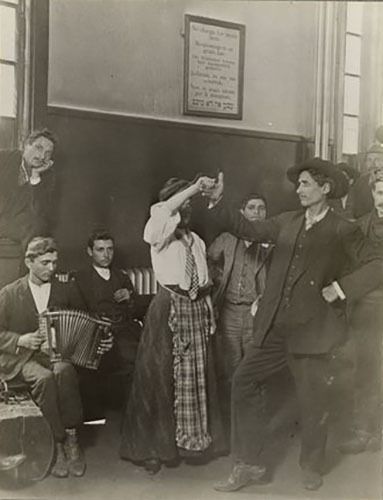 Immigrants Detained at Ellis Island Take Time to be Happy, 1926.
 

"In 1905 there was no organized recreation, so the immigrants supplied their own. The sign overhead reads: 'No charge for meals here'. It is written in six different languages."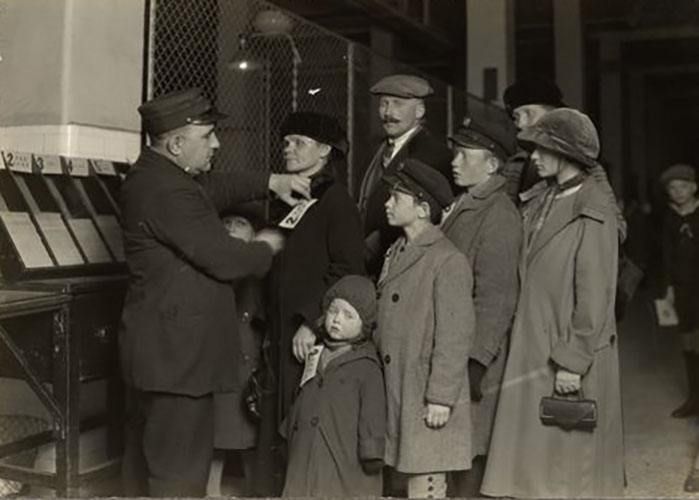 Getting Tagged by an Official for a Railroad trip, 1926.
 

"Families of this size were responsible for keeping German immigration on the top of the list. From 1820 to 1936, 5,996,916 Germans came to America, the largest of all immigrant groups in the country."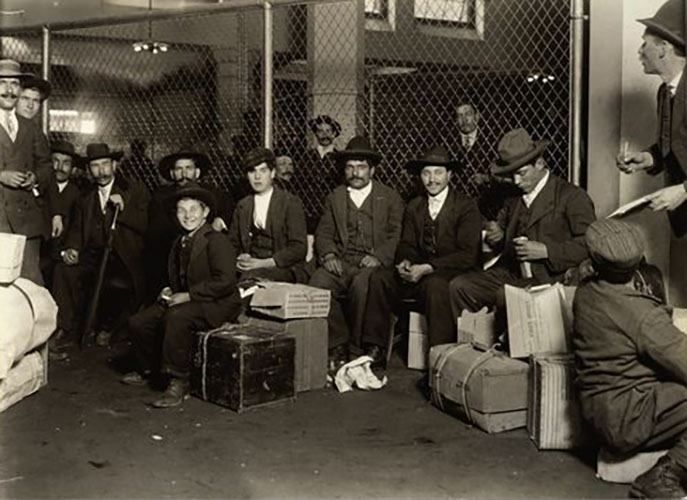 Group of Italians in the Railroad Waiting Room, Ellis Island, 1905.
 

"These are some of the Italians who became of the barbers, waiters, chauffeurs and mayors of America. Some became the artists and sculptors of our national Capitol and of other public buildings."

 
Mid-morning lunch at Ellis Island, 1926.
 

"The attendant brings a milk lunch, a great improvement over former days, when prunes or prune sandwiches, was the chief diet offered."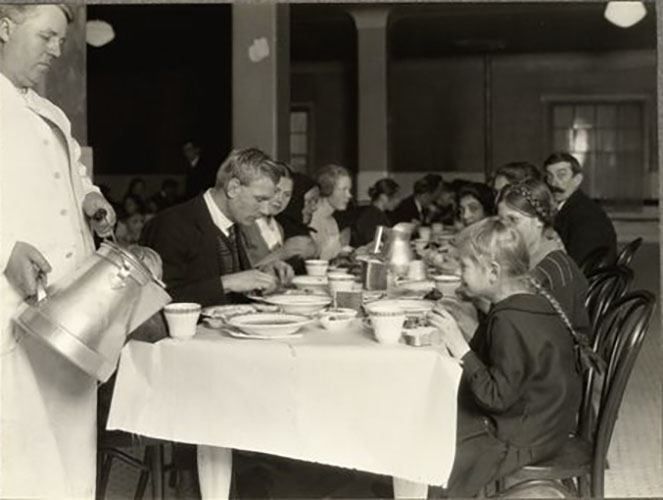 Group of Germans having lunch at Ellis Island, 1926.
 

"Notice the variety of foods on the table; this is a considerable improvement over the earlier days. The room too is less crowded and more comfortable looking."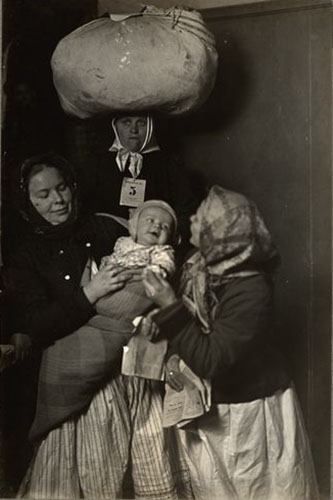 Slavic Mother and Child at Ellis Island, 1905.
 

"The woman in the background carries her baggage in typical peasant fashion. The identification tag on her chest is the first touch of American civilization."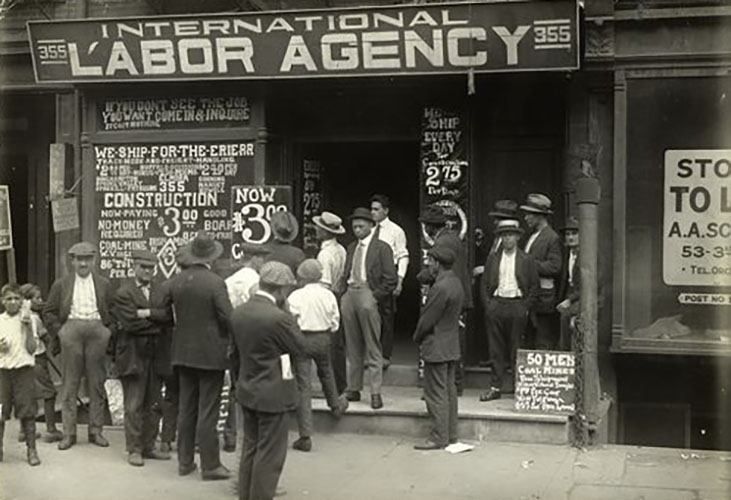 Labor Agency, Lower West Side, 1910.

French Worker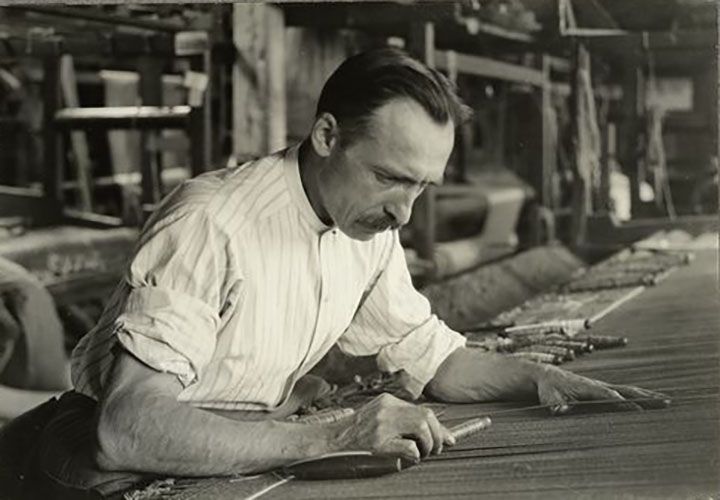 All photos and commentary by Lewis Hine via the New York Public Library.

 

Deepak Punjabi

Baguio City
 
Emigrants [i.e. immigrants] landing at Ellis Island
 
The film opens with a view of the steam ferryboat "William Myers," laden with passengers, approaching a dock at the Ellis Island Immigration Station. The vessel is docked, the gangway is placed, and the immigrant passengers are seen coming up the gangway and onto the dock, where they cross in front of the camera.

Click here to watch this video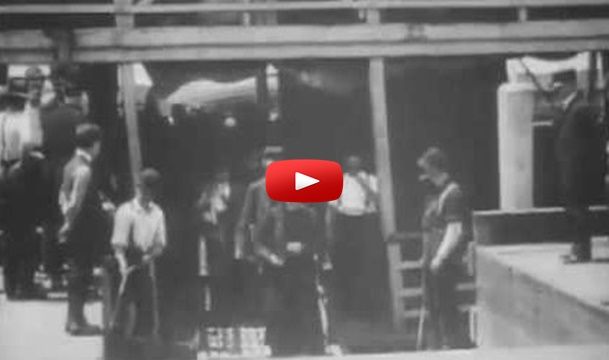 http://www.nidokidos.org/threads/254412
__._,_.___
---
Posted by: Deepak Punjabi <indigoblue2005@yahoo.com>
---
---
Have you tried the highest rated email app?
With 4.5 stars in iTunes, the Yahoo Mail app is the highest rated email app on the market. What are you waiting for? Now you can access all your inboxes (Gmail, Outlook, AOL and more) in one place. Never delete an email again with 1000GB of free cloud storage.
---
===================================================
NidokidoS Group for best of forwarded mails
To join us , send an email to
nidokidos-subscribe@yahoogroups.com
Be the part of Nidokidos , Join our Forum
http://www.nidokidos.org
to share your emails with us, send them at
nidokidos@yahoogroups.com
===================================================
.
__,_._,___