Why Britis lept our India in 1947?

May be due to Terible Inglis by PT sir of a school in villege!

1) There is no wind in the football... 😆
2) I talk, he talk, why you middle, middle talk? 😝
3) You rotate the ground 4 times... 😳
4) You go and understand the tree. 😳😳
5) I'll give you clap on ur cheeks... 😓
6) Bring your parents and your mother and especially your father. 😓😓
7) Close the window airforce is coming. 😂
8) I have two daughters and both are girls... 😂😭
9) Stand in a straight circle... 😆
10) Don't stand in front of my back 😱😭😭
11) Why Haircut not cut? 😵😵
12) Don't make noise.. principle is rotating in the corridor 😂😂😂
13) Why are you looking at the monkey outside the window when I'm here? 😅
14) You talking bad habit 😁
15) Give me a red pen of any colour. 😖😓
16) Can i have some snow in my cold drink? 😭😭
17) Pick the paper and fall into the dustbin. 😜
18) Both of u stand together separately. 😝😝
19) Keep quiet the principal just passed away!!
And finally, the winner is
20) Theese pellos goeses on talking duering excise. So keep quite and be cup- chip without disturban. I no laik.
😂😂😂😂😂
Don't laugh alone pass it....
👍👍👍👌👌😜😜
 
Funniest Indian Fight Scene

Crazy Video, You Will Die Laughing; Must Watch!

Click here to watch this video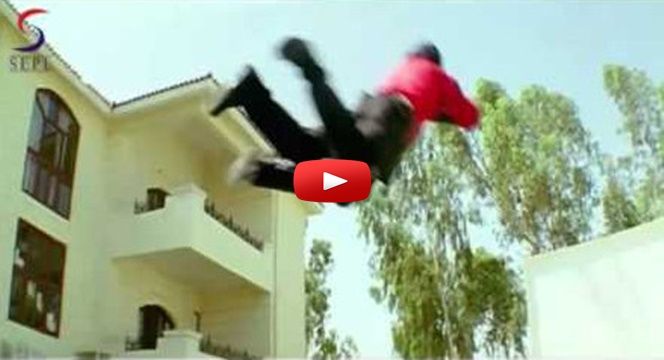 http://www.nidokidos.org/threads/254690
__._,_.___
---
Posted by: Cool Kis <coolkis2@msn.com>
---
---
Have you tried the highest rated email app?
With 4.5 stars in iTunes, the Yahoo Mail app is the highest rated email app on the market. What are you waiting for? Now you can access all your inboxes (Gmail, Outlook, AOL and more) in one place. Never delete an email again with 1000GB of free cloud storage.
---
===================================================
NidokidoS Group for best of forwarded mails
To join us , send an email to
nidokidos-subscribe@yahoogroups.com
Be the part of Nidokidos , Join our Forum
http://www.nidokidos.org
to share your emails with us, send them at
nidokidos@yahoogroups.com
===================================================
.
__,_._,___