Good News and Bad News
 
An old man visits his doctor and after thorough examination the doctor tells him: "I have good news and bad news, what would you like to hear first?"

Patient: Well, give me the bad news first.

Doctor: You have cancer, I estimate that you have about two years left.

Patient: OH NO! That's awefull! In two years my life will be over! What kind of good news could you probably tell me, after this???

Doctor: You also have Alzheimer's. In about three months you are going to forget everything I told you.
 



Elliot Reide - Sexy Nurse

Watch and enjoythe video!

Click here to watch this video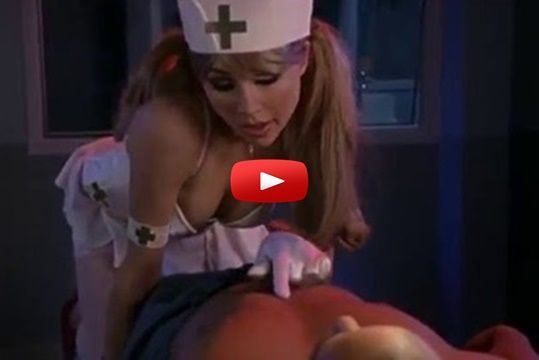 http://www.nidokidos.org/threads/254603
__._,_.___
---
Posted by: "DR. MAHESH" <drmaheswar_2013@yahoo.com>
---
---
Have you tried the highest rated email app?
With 4.5 stars in iTunes, the Yahoo Mail app is the highest rated email app on the market. What are you waiting for? Now you can access all your inboxes (Gmail, Outlook, AOL and more) in one place. Never delete an email again with 1000GB of free cloud storage.
---
===================================================
NidokidoS Group for best of forwarded mails
To join us , send an email to
nidokidos-subscribe@yahoogroups.com
Be the part of Nidokidos , Join our Forum
http://www.nidokidos.org
to share your emails with us, send them at
nidokidos@yahoogroups.com
===================================================
.
__,_._,___