Arcimoto Electric Vehicle Wants to Take on Tesla
 
Jan. 8 -- The Arcimoto Generation 8 SRK is completely electric and can travel up to 80 miles per hour, going from zero to 60 in seven and a half seconds. It takes a few hours to juice up and you can get up to 70 miles on a single charge, with an upgrade in the works that will nearly double it to 130 miles. It's already fully street legal across the United States and is considered a motorcycle (in most states, this won't require a separate license, though it does vary). Bloomberg TV's Stephanie Ruhle got a first look at the 8th Generation SRK and took it for a cruise around Las Vegas.

Click here to watch this video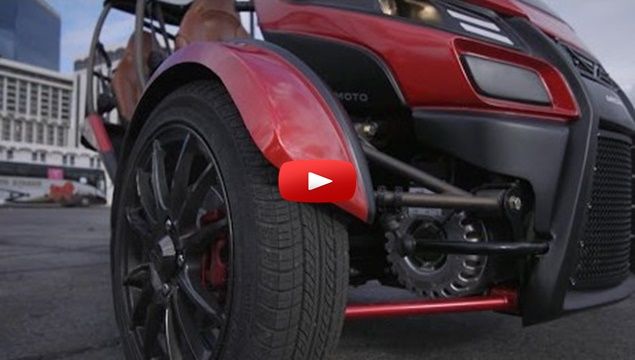 http://www.nidokidos.org/threads/254681
The Future Is Electric - 8 Electric Vehicles That Are Hitting The Road By 2020!
With developments in clean tech, we are only a few years away from the widespread introduction of electric vehicles. But it won't be long before there's an influx of long-range electric cars hitting the market.
Major automakers, including General Motors and Volkswagen, have vowed to roll out more than one fully electric car by 2020. Here's a look at some of the vehicles hitting the roads in the next few years.
Volvo 
Volvo's CEO Hakan Samuelsson said that by 2020, 10 per cent of its global sales will be from electrified vehicles. The company said it will roll out its first all-electric vehicle by 2019. Volvo hasn't released any details about its first fully electric EV. However, it's likely to have a range comparable to its competitors of 240 km per charge or more.
Mercedes B-class Electric Drive
Mercedes-Benz is aiming to launch at least one electric car by 2018. Daimler, which is Mercedes-Benz's parent company, already has two all-electric cars. But the company plans to launch at least one new all-electric car by 2018. Daimler's chief development officer Thomas Weber said the company will debut a prototype of an electric vehicle with a range of 498 km per charge at the next Paris Motor Show.
Tesla Model 3
Tesla Model 3 aims to begin production by the end of 2017. Tesla Model 3 has a starting range of more than 200 miles per charge and can go from zero to 10 km/h in just six seconds. The car will cost $35,000 before incentives and will be about 20 per cent smaller than the company's Model S. 
However, it can still seat five people comfortably.
Faraday Future
Faraday Future says it will have a car on the road within the next four years. The mysterious car startup Faraday Future is promising it will have a car on the road sometime during the next few years. Faraday told Tech Insider at CES that it's working on having its first production car on the roads in the next few years.
Porsche
Porsche plans to begin making its Mission E Concept by 2020 Porsche also unveiled an impressive electric car concept, dubbed as the Mission E. It boasts of a range of about 498 km per charge and is capable of charging about 80 percent in just 15 minutes. The car will also be capable of going from zero to 100 km/h in just 3.5 seconds.
Audi
SUV Audi will launch its first electric by 2018. Audi confirmed that it is planning to begin production of its first all-electric SUV at its Brussels plant in 2018. The new vehicle will be inspired by the company's e-tron quattro concept. It will have three motors, a range of 498 km on a single charge and quick charging capabilities.
General Motors
Bolt EV is going into production this year. General Motors revealed the production model of its first affordable, long-range car called the Chevrolet Bolt EV. The car will become available by the end of 2016 and have a range of about 320 km per charge.
Tesla Roadster
Tesla has plans to introduce a next-gen Roadster in 2019. Tesla will reveal the new model in 2019, according to a statement by CEO Elon Musk last year. Musk said in the statement that the new car will be capable of going from zero to 100 km/h in less than 2.8 seconds, which is faster than its cars can go in 'Ludicrous Mode'.
Get Nidokidos Emails | Register at our forum | Facebook | Twitter | Daily Website Update
============================================

Flux Capacitor | Fully Charged

Johnny Smith's utterly brilliant Flux Capacitor, the updated 1974 Enfield 8000 ECC.

Click here to watch this video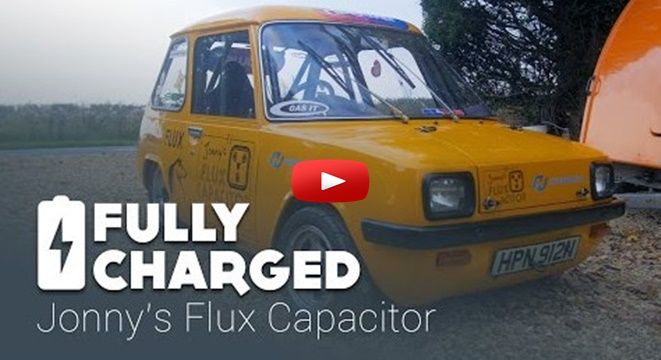 http://www.nidokidos.org/threads/254682
__._,_.___
---
Posted by: Cool Kis <cooolkis@gmail.com>
---
---
Have you tried the highest rated email app?
With 4.5 stars in iTunes, the Yahoo Mail app is the highest rated email app on the market. What are you waiting for? Now you can access all your inboxes (Gmail, Outlook, AOL and more) in one place. Never delete an email again with 1000GB of free cloud storage.
---
===================================================
NidokidoS Group for best of forwarded mails
To join us , send an email to
nidokidos-subscribe@yahoogroups.com
Be the part of Nidokidos , Join our Forum
http://www.nidokidos.org
to share your emails with us, send them at
nidokidos@yahoogroups.com
===================================================
.
__,_._,___