Enjoy for the Pun of it.

☢ Lightning sometimes shocks people... because,
it just doesn't know how to *conduct itself*...
☢ A prisoner's favourite punctuation mark is the period...
it marks the end of his *sentence*...
☢ A rule of grammar... double negatives are a *no-no*...
☢ Sleeping comes so naturally to me... I could do it with my *eyes closed*...
☢ Atheists don't solve exponential equations
... because they don't believe in *higher powers*...
☢ It's raining cats and dogs... well, as long as it doesn't *reindeer*...
☢ I relish the fact that you've *mustard* the strength to *ketchup* to me...
☢ My new theory on *inertia* doesn't seem to be gaining *momentum*...
☢ The man who survived mustard gas and pepper spray
is now a *seasoned veteran*...
☢ What did the grape say when it got stepped on... nothing,
but it let out a little *whine*...
☢ If you don't pay your exorcist... do you get *repossessed*...
☢ Pencils could be made with erasers at both ends...
but, what would be the *point*...
☢ I was arrested after my therapist suggested
I take something for my *kleptomania*...
☢ A hungry traveller stops at a monastery and is taken to the kitchens.... a brother is frying chips. "Are you the friar?" he asks. "No. I'm the *chip monk*" he replies...
☢ Yesterday I accidentally swallowed some food colouring... the doctor says I'm OK, but I feel like I've *dyed* a little inside...
☢ What's the definition of a will... it's a *dead giveaway*...
☢ Two peanuts were walking in a tough neighbourhood
and one of them was *a-salted*...
Alligator Vs. Housecat

This is some badass CAT. watch the end.

Click here to watch this video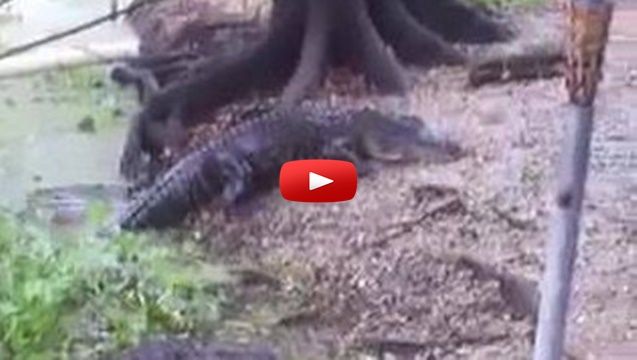 http://www.nidokidos.org/threads/254686
__._,_.___
---
Posted by: Cool Kis <cooolkis@gmail.com>
---
---
Have you tried the highest rated email app?
With 4.5 stars in iTunes, the Yahoo Mail app is the highest rated email app on the market. What are you waiting for? Now you can access all your inboxes (Gmail, Outlook, AOL and more) in one place. Never delete an email again with 1000GB of free cloud storage.
---
===================================================
NidokidoS Group for best of forwarded mails
To join us , send an email to
nidokidos-subscribe@yahoogroups.com
Be the part of Nidokidos , Join our Forum
http://www.nidokidos.org
to share your emails with us, send them at
nidokidos@yahoogroups.com
===================================================
.
__,_._,___