Caiman Wearing A Crown Of Butterflies Shows Its Softer Side
1 day ago by​ Rūta Grašytė

Photographer Mark Cowan was travelling through the Amazon studying reptile and amphibian diversity when he stumbled upon an unusual sight… A caiman wearing a crown of butterflies!
But that's not the unusual part. Actually, this phenomenon where butterflies perch on reptiles and drink their tears full of a much-needed mineral for survival – salt, has been documented before. The unusual thing about this photo is how the butterflies organize themselves into three groups of different species. Pretty cool, huh?
This photo was a finalist for the 2016 Royal Society Publishing photography competition and received special commendation. You can find the other finalists here.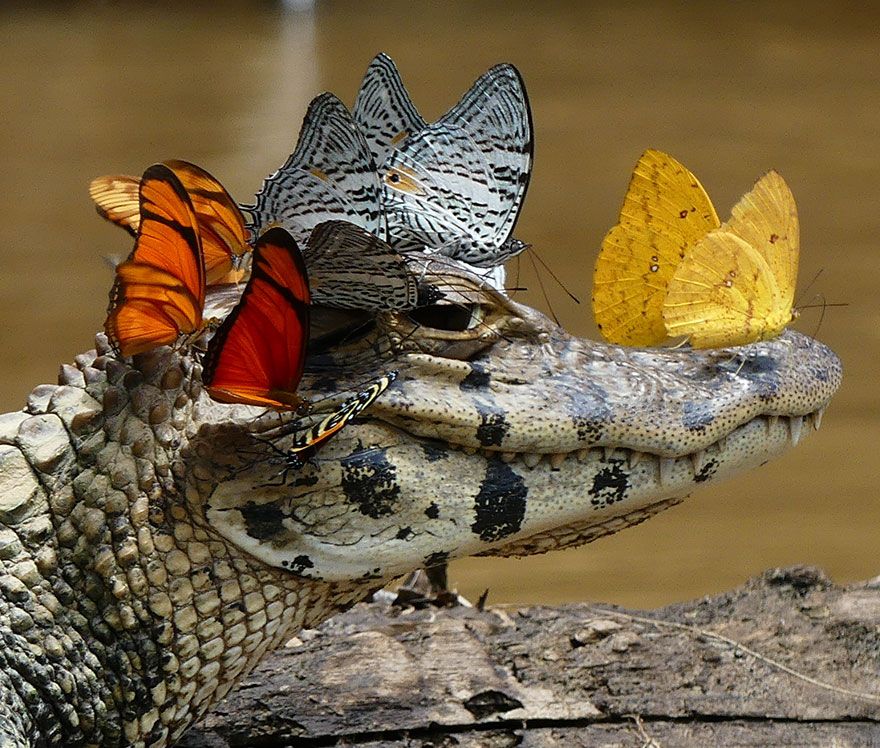 Alligator and butterflies, Intimacies without fear, Caiman latirostris,

The broad-snouted caiman is a crocodilian reptile found in eastern and central South America, including southeastern Brazil, northern Argentina, Uruguay, Paraguay, and Bolivia.

Click here to watch this video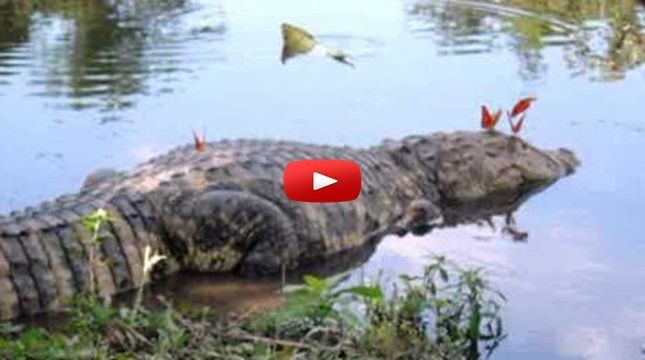 http://www.nidokidos.org/threads/254413
__._,_.___
---
Posted by: Deepak Punjabi <indigoblue2005@yahoo.com>
---
---
Have you tried the highest rated email app?
With 4.5 stars in iTunes, the Yahoo Mail app is the highest rated email app on the market. What are you waiting for? Now you can access all your inboxes (Gmail, Outlook, AOL and more) in one place. Never delete an email again with 1000GB of free cloud storage.
---
===================================================
NidokidoS Group for best of forwarded mails
To join us , send an email to
nidokidos-subscribe@yahoogroups.com
Be the part of Nidokidos , Join our Forum
http://www.nidokidos.org
to share your emails with us, send them at
nidokidos@yahoogroups.com
===================================================
.
__,_._,___