Novel 3D Impressionism Recycled Plastic Sculptures!
When first encountering my art I want my viewers to see an animal in motion such as horses galloping out from a gallery wall, or dolphins swimming above, or polar bear family diving for fish. I want to share the imagination of what it might feel like to gallop like a horse and feel the wind going through my mane, or to swim like a dolphin and feel the water and sunlight against my fins.
When the viewers get up close to my sculpture, it becomes apparent that these animals are made of plastic kitchen items and other household objects. You might even have the same identical spoon or spatula in your kitchen drawer. Upon further inspection viewers may notice that many of the objects are stained or bent, because these are all second hand items bought from thrift stores and collected from friends and family.
I call my style "3D Impressionism". I use plastic objects like brush strokes in a painting by Van Gogh. The plastic items are my collaborators, and they inform the aesthetic decisions I make as well as educate me about environmental issues.
Get Nidokidos Emails | Register at our forum | Facebook | Twitter | Daily Website Update
============================================

Aurora Robson - 'A Practice'

A look at the work of multi-media artist Aurora Robson, who creates art from discarded materials, excess packaging and junk mail. Video currently on display at The Franklin Park Conservatory.

Click here to watch this video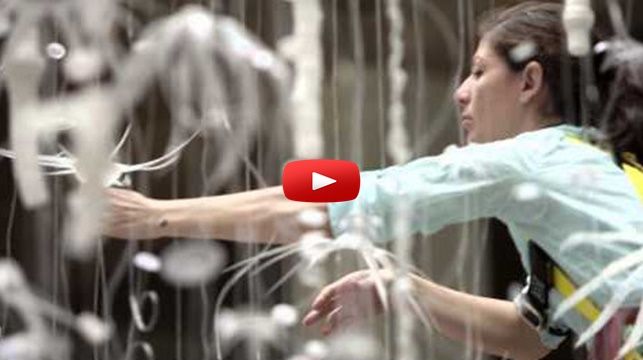 http://www.nidokidos.org/threads/254628
__._,_.___
---
Posted by: Cool Kis <coolkis2@msn.com>
---
---
Have you tried the highest rated email app?
With 4.5 stars in iTunes, the Yahoo Mail app is the highest rated email app on the market. What are you waiting for? Now you can access all your inboxes (Gmail, Outlook, AOL and more) in one place. Never delete an email again with 1000GB of free cloud storage.
---
===================================================
NidokidoS Group for best of forwarded mails
To join us , send an email to
nidokidos-subscribe@yahoogroups.com
Be the part of Nidokidos , Join our Forum
http://www.nidokidos.org
to share your emails with us, send them at
nidokidos@yahoogroups.com
===================================================
.
__,_._,___